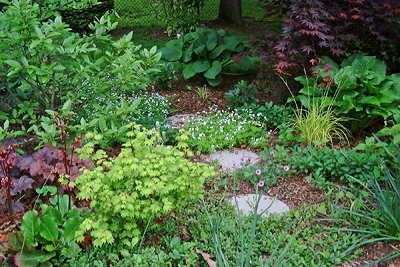 At Kirkpatrick Nurseries, we strive to provide the public with high quality, hard to find plants grown on our premises since 1975. We also provide assistance to choose the correct plants for each situation to help homeowners, businesses, and institutions.

Use our knowledge and experience to create new outdoor living areas or enhance older ones. We consider aesthetics, form, function, convenience, and style to improve property value utilizing a broad range of materials. We enjoy using a wide plant palette noted for character, seasonal interest, and ease of maintenance.

Consult with us about deer problems. We carry a variety of deer resistant plants.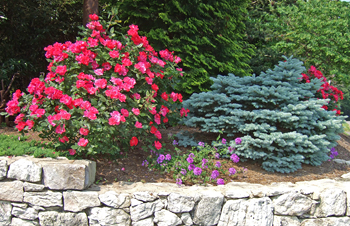 When you provide us with photos of your property, measurements of beds and areas to be screened, and what times of day are sunny or shady, we will help you pick out plants and materials that will thrive in your new landscape. We will also provide you with information on their care. There is a full time trained horticulturist managing the nursery who can assist you six days a week. You can tag the plants you want and then we can deliver or install your plants.